Cleaning, Degrease & Waxing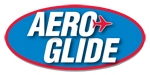 A one-Step Dry Wash, Polish & Friction Reducer. This waterless dry wash is specially formulated with a blend of deep cleaners and light oxidation removers to provide a true one-step cleaning, detailing and polishing solution that leaves a high gloss protective finish on aircraft and other vehicles. Aero-Glide's hard protective coating reduces surface friction and exhaust stains.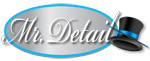 Returns aircraft, boats, cars, RVs and motorcycles to that 'just detailed' look between regular washing and waxing (or RejeX-ing). Quickly and easily removes dust, road film, fingerprints, streaks and water spots safely from most vehicle surfaces.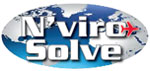 N'viro Solve is a bio-based organic cleaner made from various plant and fruit derivatives. This naturally occurring degreaser removes baked-on oil deposits, as well as heavy grease, from painted or unpainted surfaces. It will take the place of volatile solvent cleaners sometimes used for this purpose.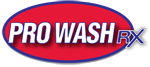 Is a super-concentrated, pH balanced, premium shine enhancing soap designed to provide superior detergency while at the same time being extremely gentle on all vehicle finishes. Pro Wash RX contains special rinsing agents that help eliminate spotting and streaking. It's everything you want in a soap to baby your car, boat, airplane, motorcycle or RV.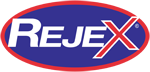 RejeX is an advanced polymer treatment that seals painted and other smooth surfaces to guard against stains from exhaust gases, oil, grease, bird droppings, bugs and other contaminants. It forms a long-lasting, glass-like barrier and leaves a deep shine on any vehicle – land, sea or air.

Is a multi-surface preserver/UV protection. It was developed to clean, protect and preserve vinyl and rubber surfaces. Product shields against sun damage (ultraviolet spectrum), cracking, weathering and fading. It will not cause vinyl graphics to fade or crack, great for use on dashboards, tires, weather-stripping, hoses, rubber window molding, outdoor vinyl seats and outdoor furniture.

Is a carpet spot and stain remover. It was formulated to be a powerful, easy-to-use stain remover. It's the quick and easy solution for removing grease, oil and ground-in dirt.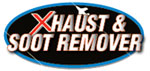 This powerful, concentrated, multipurpose aircraft cleaner / degreaser was specifically formulated to clean the toughest exhaust soot, belly grime and bug splats – all while being gentle on all aircraft surfaces. Meets BOEING D6-17487 REVISION R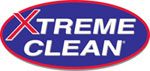 Xtreme Clean is an all-purpose, water soluble, biodegradable, non-flammable, non-corrosive, non-toxic, heavy duty cleaning concentrate and degreaser for jobs of all kinds. Non-corrosive and earth-friendly, Xtreme Clean is the environmentally friendly way to keep your equipment squeaky clean!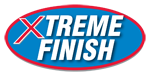 It is a Professional Grade Dry Wash & Wax. This specially formulated, carnauba-enriched waterless dry wash is designed to clean and provide short-term, high gloss protection for vehicle finishes – all in one step! Xtreme Finish can also be used as a quick detailer between RejeX treatments.